On our screens
from May 27 to June 2, 2022:
DOWNTON ABBEY: A NEW ERA | DOWNTON ABBEY: A NEW ERA
(Simon Curtis) US/GB 2022, 125'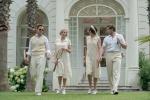 Follow-up to the 2019 feature film in which the Crawley family and Downton staff received a royal visit from the King and Queen of Great Britain.
FUCKING BORNHOLM | FUCKING BORNHOLM
(Anna Kazejak) PL 2022, 99'
A group of friends are taking their kids to a traditional long weekend getaway on the Danish island of Bornholm, just like they did for many years. An incident between the children will spark a new crisis in their relationship. Each couple seems happy, but are they really? Maybe they're just keeping up appearances?
INFINITE STORM | INFINITE STORM
(Małgorzata Szumowska) PL/GB/US/AU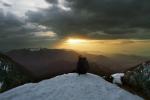 Pam Bales (played by two-time Oscar®-nominee Naomi Watts) sets off on a solo hike to Mount Washington, the highest peak of the icy, windswept, unpredictable White Mountains in the US state of New Hampshire. The hike is a ritual for her, a way to cope with painful memories, but it's right when she's at her most vulnerable that she has to summon up heroic strength. She comes across a man who's exhausted and completely unprepared for an expedition to such a dangerous place. If she doesn't help him, he will most likely die, but if she does she'll be risking her own life. The new film by Małgorzata Szumowska and Michał Englert thrusts the viewer into a monumental natural setting, in the midst of raging elements and extreme emotions. It reminds us how beauty and horror can sometimes be inseparable, and how life crises are as inevitable as sudden changes in the weather. Pam Bales' touching story, based on true events, teaches us that it's all worth facing, without ever giving up. Infinite Storm is an engrossing story exploring a sudden, specific crisis, as well the eternal relationship between man and nature.
THE DUKE | THE DUKE
(Roger Michell) GB 2020, 96'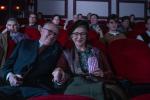 In 1961, Kempton Bunton, a 60 year old taxi driver, steals Goya's portrait of the Duke of Wellington from the National Gallery in London.
THE LOST DAUGHTER | THE LOST DAUGHTER
(Maggie Gyllenhaal) US GR 2021, 122'
(in English with Polish subtitles)
Alone on a seaside vacation, Leda becomes consumed with a young mother and daughter as she watches them on the beach. Unnerved by their compelling relationship, Leda is overwhelmed by her own memories of the terror, confusion and intensity of early motherhood.
THE NORTHMAN | THE NORTHMAN
(Robert Eggers) US 2021, 140'




From acclaimed director Robert Eggers, The Northman is an epic revenge thriller that explores how far a Viking prince will go to seek justice for his murdered father.


You can also watch films on our online platform: www.e-kinopodbaranami.pl.
ABOUT KINO POD BARANAMI - read HERE