On our screens
from September 23 to September 29, 2022:
AVATAR | AVATAR
(James Cameron) US/GB 2009, 166'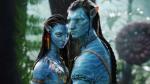 A paraplegic Marine dispatched to the moon Pandora on a unique mission becomes torn between following his orders and protecting the world he feels is his home.
DON'T WORRY DARLING | DON'T WORRY DARLING
(Olivia Wilde) US 2022, 122'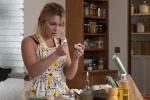 A 1950s housewife living with her husband in a utopian experimental community begins to worry that his glamorous company may be hiding disturbing secrets.
GOOD LUCK TO YOU, LEO GRANDE | GOOD LUCK TO YOU, LEO GRANDE
(Sophie Hyde) US 2022, 97'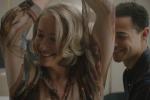 Nancy Stokes, a 55-year-old widow, is yearning for some adventure, human connection, and some sex--some good sex.
JOHNNY | JOHNNY
(Daniel Jaroszek) PL 2022, 119'
Johnny is a true story that inspires and touches people's hearts. It is told from the perspective of father Jan Kaczkowski's protégé – Patryk Galewski, a boy with a difficult start in life. Patryk breaks into a house in a small town. He is sentenced to community service at the hospice in Puck, where he meets father Jan Kaczkowski, who is quite an unusual person. The priest engages young boys from the vocational school who seem to be tough rebels, into helping the terminally ill. In his work, he focuses on intimacy, affection and the struggle to establish a connection with other people. He teaches empathy. And he does it with a great sense of humour, which gains him huge popularity. Shortly afterwards, father Jan himself becomes a patient in the hospice. Patryk is put in a position that will change his entire life.
SEE HOW THEY RUN | SEE HOW THEY RUN
(Tom George) US 2022, 98'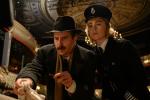 In the West End of 1950s London, plans for a movie version of a smash-hit play come to an abrupt halt after a pivotal member of the crew is murdered.
THREE THOUSAND YEARS OF LONGING | THREE THOUSAND YEARS OF LONGING
(George Miller) AU/US 2022, 108'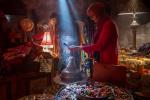 A lonely scholar, on a trip to Istanbul, discovers a Djinn who offers her three wishes in exchange for his freedom.
WHERE THE CRAWDADS SING | WHERE THE CRAWDADS SING
(Olivia Newman) US 2022, 125'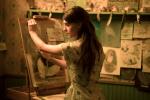 A woman who raised herself in the marshes of the deep South becomes a suspect in the murder of a man she was once involved with.
VORTEX | VORTEX
(Gaspar Noé) FR/BL/MK 2021, 142'
Gaspar Noé, director ofIrreversible, Enter the Void and Climax, brought a work unique in his filmography to this year's Cannes festival. Vortex is a moving and patient record of the final days in the life of an elderly couple, starring the legend of French cinema Françoise Lebrun and the cult horror film director Dario Argento. This time, Noé applies hard-nosed realism, but he would not be himself if he didn't experiment formally. From the beginning, he splits the screen in two, separately observing the wife's dementia separating her slowly from reality and her ailing husband, who refuses to acknowledge her condition. The man tries hard to finish writing a book about his beloved movies and dreaming in the cinema. Noé's devices have an extraordinary effect - loneliness, confusion, and inability to come to terms with old age are shown here in an almost stunning way, which puts Vortex on the same shelf as Haneke's Amour or Bergman 's Cries and Whispers.


You can also watch films on our online platform: www.e-kinopodbaranami.pl.
ABOUT KINO POD BARANAMI - read HERE